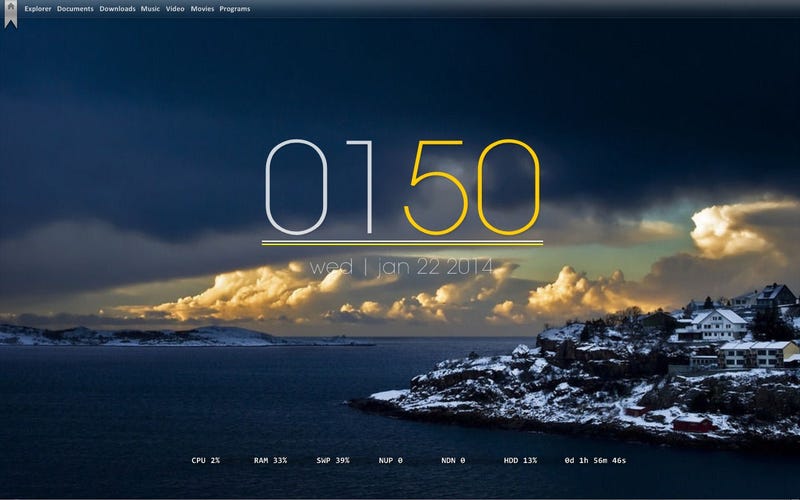 After seeing some wonderfully customized desktops here on Lifehacker, I decided to customize my own Win 7 desktop using rainmeter to make it sleek and more productive. I took the wallpaper from desktoppr.co which has amazing collection of high quality wallpapers. Here are the links for the rainmeter skins I used-
Elegance 2- for the date and time- http://lilshizzy.deviantart.com/art/Rainmeter-...
Macbar 3.0- the top ribbon bar- http://vit-ok.deviantart.com/art/MacBar-3-0...
MiniInfoBar- the stats bar at the bottom- https://www.dropbox.com/s/5wzivrs0x70t...
Wallpaper- Don't have the exact link, but I uploaded it to my Dropbox- Wallpaper
Apart from these, I have set the Windows taskbar to Auto-hide mode to bring it up only when I hover on it.
If you know of better rainmeter skins which you think I can include in my desktop you can share the links in your comments.